Raphaël Perrier
Training modules adapted to the demands of each country to offer you the skills you need and allow you to excel in your profession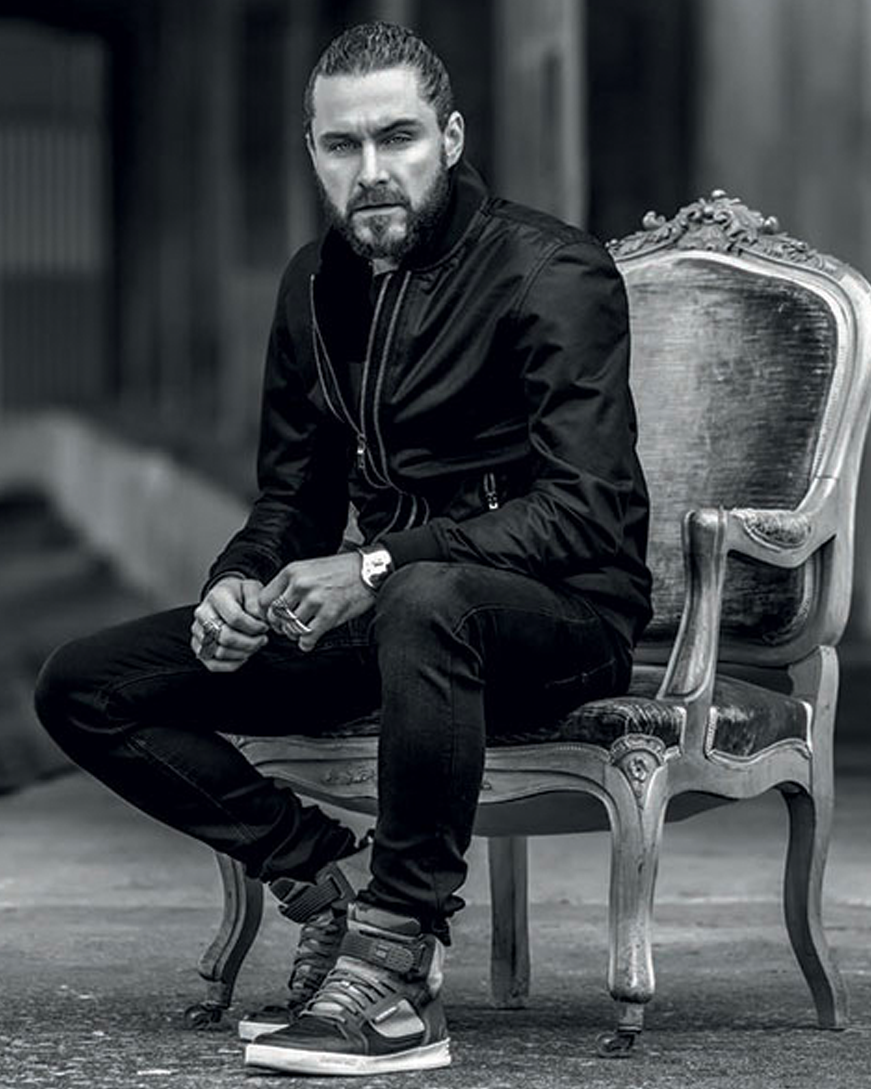 Raphaël Perrier
Coming from a family of hairdressers, is in the family beauty salon that he takes his first steps. His grandfather and father teached him the foundations of the profession and the art of creating.

At the age of 16, Raphaël Perrier joins the French Hairdressing Team, and is quickly promoted. He is named Best French Apprentice at the age of 18 and continues to win with the titles of France Champion, Europe Champion and his first coronation as World Champion in 2002.

Competitions, trips and his talent open the doors for him of the most prestigious Haute Couture shows. Great international stars request him and he works with renowned hairdressers. Fascinated by the world of show business, Raphaël began his career as a creative artist for the most successful musical comedies "le Roi Soleil" and "Mozart l'Opéra Rock" in 2005.

In 2010, it is the consecration. Raphaël Perrier wins two new World Champion titles, individually and as a team. He heads the presidency of the French Hairdressing Team in 2011, and prepares today the new generation of competitors. In the very exclusive 8th arrondissement of Paris, he opens his first beauty salon. The opening of salons in the province and abroad will continue, among 9 other salons in China.
Generous and committed to young people, Raphaël Perrier loves to share his knowledge. It is then that he creates a new and interactive learning concept, available in 5 books.

Its professional training center trains more than 10,000 hairdressers per year in France, and more than 30,000 worldwide. Requested by Dove Attia to perform the hairstyles and wigs of "la Légende du Roi Arthur", Raphaël Perrier takes the moment to create the first French A&R workshop dedicated to creating hair for show business.

In 2016, he inaugurated his Club, with the objective of uniting professionals haidressers who share his values ​​and the same vision of hairdressing. On the show side, Raphaël Perrier signs the creations of the unpublished show "Hit Parade". He continues to travel the world to share his passion and perform dazzling artistic shows. The A&R creation workshop continues its development in 2017 and participates in the creation of hair for the show "Priscilla Folle du Désert", a hymn to tolerance and happiness. More than 200 incredible wigs have been created for this unusual show. Other great collaborations marked in 2017, among others 'Jesus', the musical fresco created by Pascal Obispo and Christophe Barratier.

Always with this desire to transmit and value the excellence of the profession about the new generation, Raphaël creates a national contest in 2018 in collaboration with the schools that work with his method. The French television channel TF1 dedicates an exclusive interview to the broadcast '20H Le Mag' to present his beginnings, his career and his great achievements. During that year, its second Parisian beauty salon will also open.

In 2019, Raphaël Perrier opens the first spa beauty salon in the city of Le Mans in the exceptional convent of 'la Visitation', completely renovated. A unique 200 m² site offering a new vision of global beauty. We have more than 100 beauty salons abroad, in addition to 80 members in the Raphaël Perrier Club.

Still in his hometown of Le Mans, he has just opened his international academy, a unique 1,600 m² space dedicated exclusively to training. This place will allow to receive member schools, students and international clients for intensive modules, and will allow to receive exclusive artistic events.